CrossFit has easily become one of the most popular workout trends in history, but one look at those who get results and it's easy to see why. Put simply: CrossFit gets results.
But looking at the trend a little more closely and you will see that, in fact, the thing that really gets the results is the combination of weight training and Platinum Rig equipment used in all of this training.  So let's take a look at many of the different types of equipment utilized in CrossFit training methods.
The OLYMPIC BARBELL
At the core of nearly all CrossFit workouts is the Olympic Barbell.  And for your home workouts, this may also be the most important piece of equipment to have.  When you are just starting out, you don't have to get the most expensive piece of equipment but keep in mind that while you are shopping around there is a major difference between something that is "cheap" and something that is "affordable."  Basically, remember that a low price can sometimes be a great value, but it can also be a poor investment if it is not of decent quality.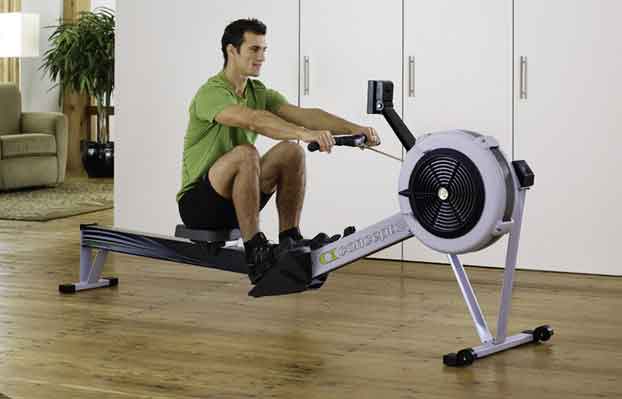 For example, you probably want an Olympic barbell without a center knurl.  This is the rough piece at the center of the metal bar.  While it is mostly a cosmetic feature, those without the center knurl are more popular; however, make sure the bar you buy does not have a bolt in the end of it.
BUMPER PLATES
While the barbell itself carries some weight you will also, of course, need to get a few weight plates.  Rubber bumper plates are the best because they can take a beating—which comes in a little handy when you are starting out (and are more apt to drop the weights).
PULL UP RIGS and MONKEY BARS
There are several ways to set up pull up rigs and monkey bars. Irregular monkey bars are great because they vary in height and therefore exercise various muscle groups in a single use.  Still, having a few of these setups gives you lots of options for workouts.
PLYOBOXES
Perhaps one of the most efficient investments, these are great for building several muscle groups at the same time as well as in isolation. These are simple and affordable and a great way to get started.